Environmental Corrosion
Testing and Metal Finishing Equipment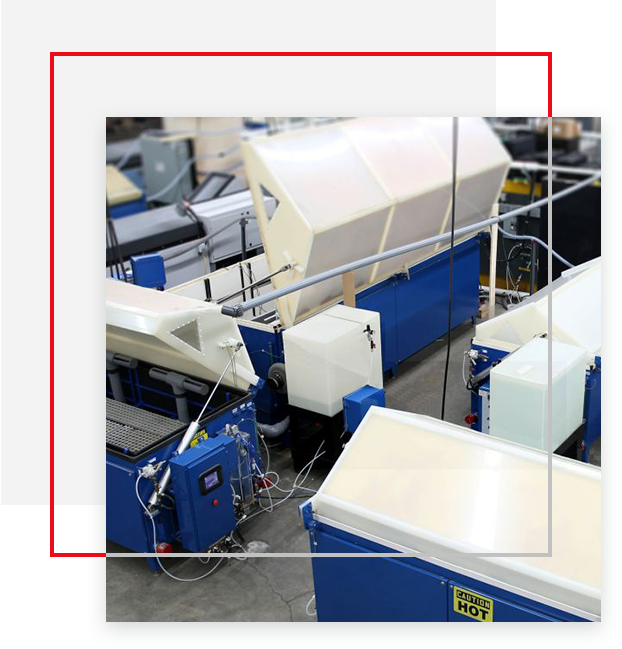 Auto Technology Company's roots started in the 1940s under the Crown Equipment Company name. In 1965, Crown was purchased by Harshaw Chemical Company. During the 1970s, 80s, and 90s, there were mergers with multiple companies, including GS Equipment, Gulf Oil, Kaiser Aluminum, Englehard, Atochem, and Atotech.
In 2000, the company was purchased by internal management along with an investment group and became Auto Technology Company.
In 2009, Auto Technology created an in-house contract test laboratory. This lab is A2LA accredited to the ISO guide 17025. Our capabilities include all corrosion testing, environmental testing with hot and cold cycling as well as immersion, SO2, UV, and more.
Auto Technology Company is considered the premier manufacturer of high-quality innovative Environmental Corrosion Testing Equipment.
Our environmental corrosion testing products are the standard against which other manufacturers are measured. We are the leader in salt corrosion testing innovation and work with companies like the Daimler Group, Ford, GM, Honda, Hyundai, Nissan, and Toyota. Auto Technology Company's customers also included many auto-related suppliers such as Delphi, Visteon, Siemens, Valeo, Magni, Henkel, Borg Warner, and many others.
Our customers are not limited to the automotive industry. Many diverse industries use our equipment to test components and finished products. Leading companies such as, Carrier, Boeing, Kohler, Lennox, Masco, NASA, TRW, Underwriters Laboratories, the US Armed Forces, and the US Post Office to name a few.
We have the expertise, products, and service to handle and meet the most demanding needs of our customers for over 75 years and counting.
Connect with us to learn more about our products.